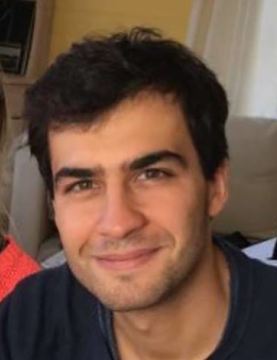 TU Delft - Process & Energy Department
Leeghwaterstraat 39, 2628 CB, Delft
The Netherlands
Welcome!
I'm interested in understanding complex turbulent fluid flows, mostly using numerical simulations. My work has focused on turbulent wall-bounded flows and multiphase turbulence (e.g. particle suspensions/bubbly flows, high-Reynolds number flows). I'm also interested in the development of fast numerical methods and their implementation in versatile solvers that can harness modern high-performance computing resources.
In case you are looking for it, here is my (extensive) CV.
Where am I
I graduated as a PhD in 2017 at TU Delft, supervised by Wim-Paul Breugem. After a two-year postdoc at KTH Mechanics (Sweden), I kept moving North to the University of Iceland in a three-year research fellowship in the School of Engineering and Natural Sciences. Though I moved out of Iceland after this three-year period, I will stay in touch and affiliated as an Adjunct Assistant Professor at the University of Iceland.
In October 2022 I moved back to the 3ME Faculty at TU Delft as a tenure-track Assistant Professor! Please stay tuned as I will update (and refurbish) this website with some exciting news and announcements related to this new position.
Now you know where to find me!
Education
2017 PhD in Mechanical Engineering, Laboratory for Hydro and Aerodynamics, TU Delft, Delft, The Netherlands
2012 MSc in Mechanical Engineering, Instituto Superior Técnico, Lisbon, Portugal
2009 BSc in Mechanical Engineering, Instituto Superior Técnico, Lisbon, Portugal